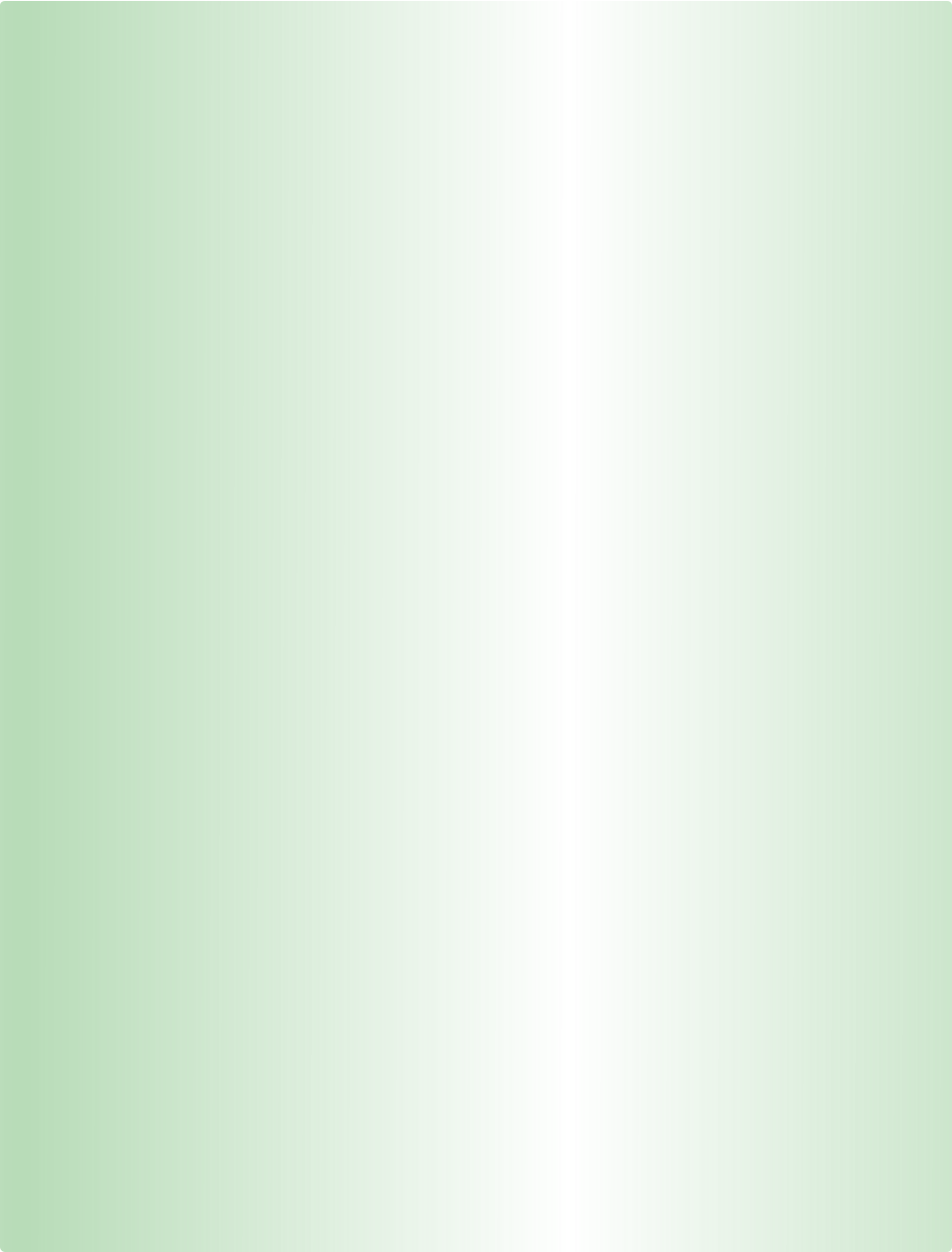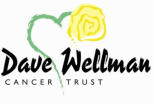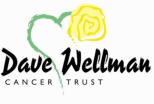 The 2016 Winter Wonderland Ball raised £54K with our pledges that are now coming in. The next Dave wellman Ball
will be on Saturday 9th September 2017. A huge thank you to my wonderful friends and supporters who are always
there to support me. I can't stress enough how vital this new centre will be. The future looks bright, the future is
Immunology! Thank you to all of you who have helped as we are now the 5th Largest donor to the £25m campaign.
Back by popular demand Kev Orkian, Mike Osman, Alex Ashe and much more. Thanks to Mike Andrews, Ian Christie
and the guys, Craig and Bob and Luis who made last years special, exciting to see what's in store!







How it all started.
My name is Tina I founded the Dave Wellman Cancer Trust in 1999. I am passionate about raising
funds to help beat cancer and to help support relatives and friends of sufferers. We are now pleased to
say that we have sailed through the Quarter of a Million stage.... its been a passionate ride, meeting
people who have made a difference and to those who are no longer with us. Dave, my late husband,
died in August 1999 from lung cancer and I decided to run my first Ball on 1st April 2000, Dave's choice
of date… his sense of humour was there until the end! The first ball was to raise funds to thank
Professor Peter Johnson and his team at The Cancer Sciences Building SGH who looked after Dave
whilst he was poorly. Both Peter Simmons and Prof. Peter Johnson showed nothing but kindness and
support to us both. Even when the news was terrible, we were made to feel there was some hope!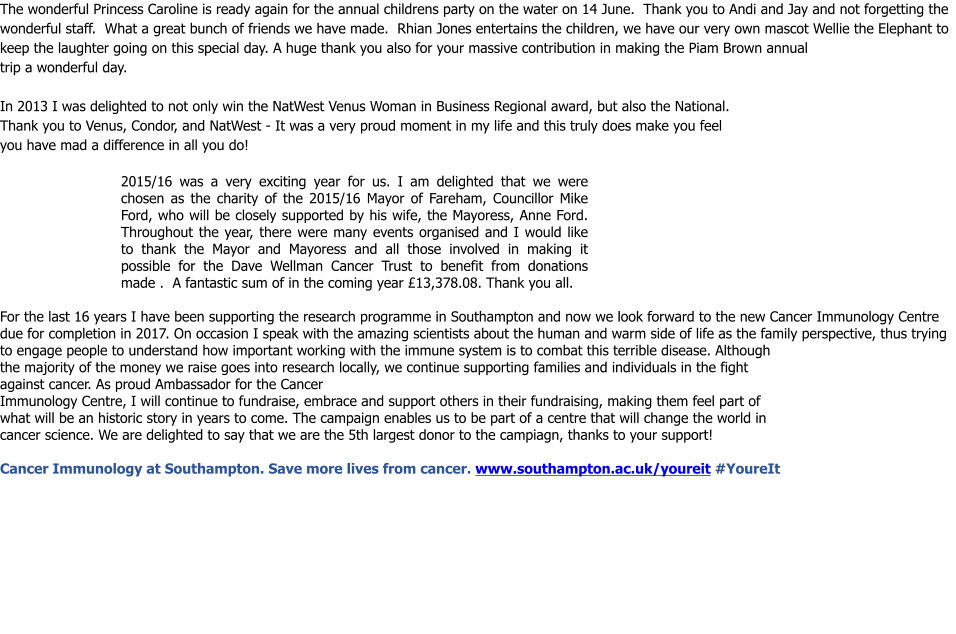 Please join us at Royal Victoria Country Park on Sunday 4th September 2016.
Registration is between 11am-1pm. Meet us under the Gazebo by the main chapel
building. There will be two walks, one approximately 6 miles around the coast of
Hamble, of the short cut walk of approximately 4 miles, where you will be guided by
the ribbons on route. For the less energetic, why not just walk the Royal Victoria
Country Park. This may be a better walk for the less mobile and children, pushchairs
and dog walkers, but at least you can be involved. The registration fee will fund
families and individuals living with cancer. Should you wish to raise more on the day,
we will provide sponsor forms to those who would like to get sponsorship, just let me
know. The fee is £10.00 per walker, children under 12 and dogs are free. The price
includes your special number on registration, a bottle of water, with strawberries and
cream at the finish line. Walk for your loved one whilst raising money to help make a
difference.

Strawberry Walk 2017 date TBC - 2016 raised just under £900 Thank you all x